An NSCRS Presentation was presented on June 24, 2020 by
Lee Chaulk, P.Eng., NSLS, CLS, Senior Program Administrator Officer and
Maciej Bazanowski, PhD, Senior Geodetic Engineer.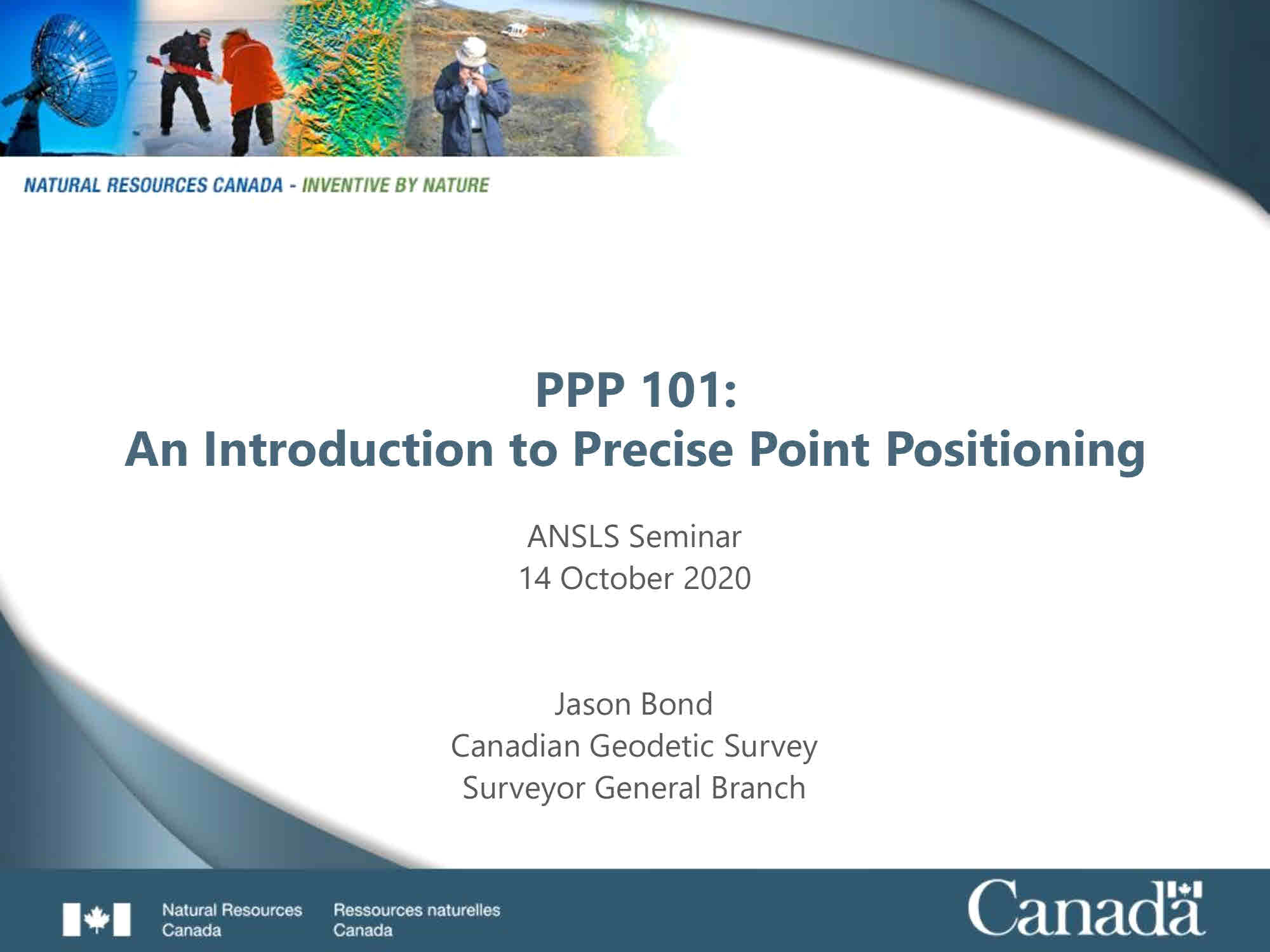 An Introduction to Precise Point Positioning
ANSLS Seminar on October 14, 2020 by Json Bond, NSLS, Canadian Geodetic Survey
Natural Resources Canada
Below are the ANSLS Spring Seminar topics that took place on May 7th, 2021.
You can download the program detail & the recordings of this Seminar, as well as the PDF files..
Spring Seminar Program 2021
Open Data Sources - Where to find it and how to use it.
by Robyn Ash, NSLS
PDF version here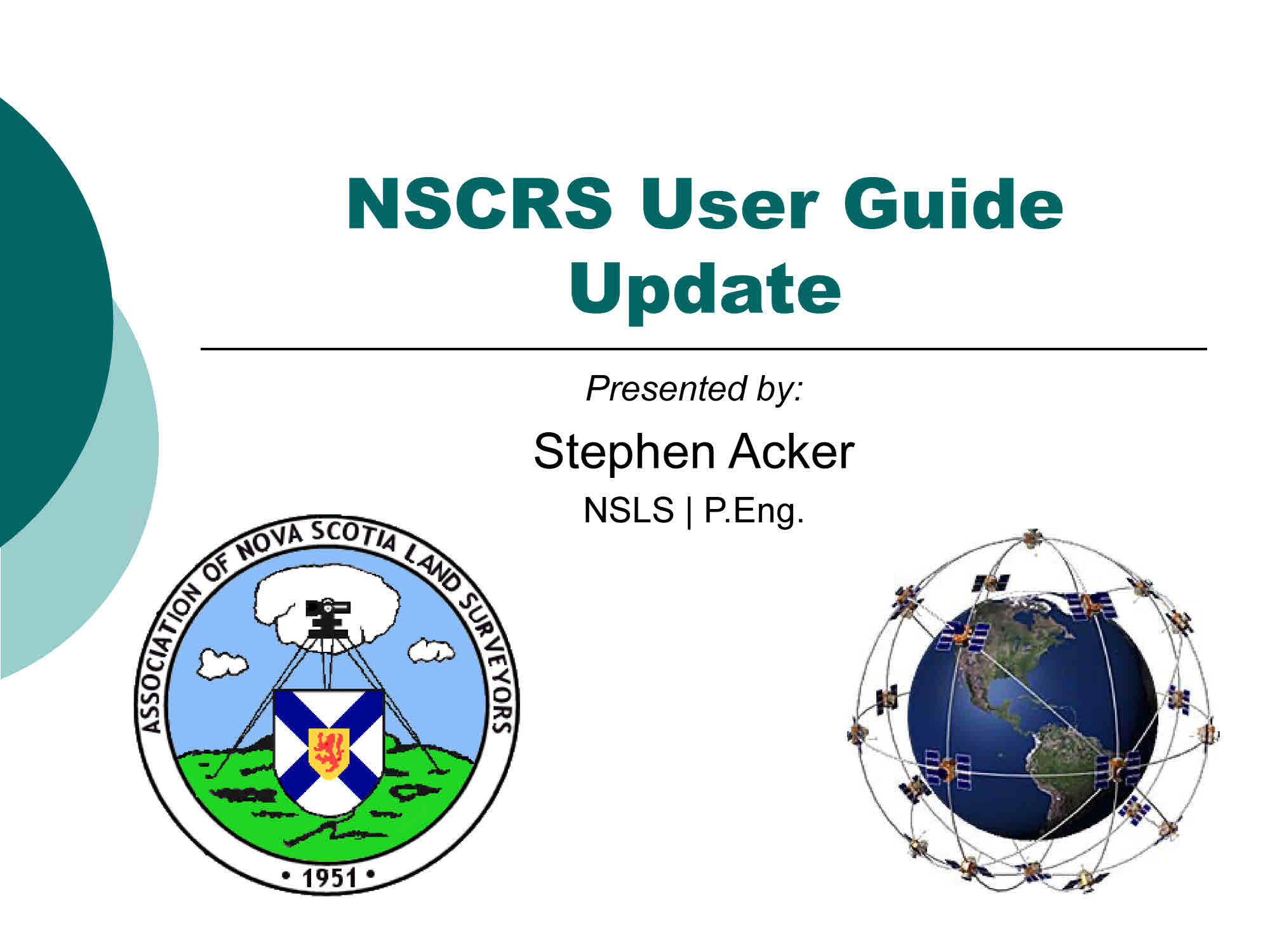 NSCRS User Guide Update
by Stephen Acker, NSLS
PDF Version here
Land Title Initiative - Office of Equity and Anti-Racisim Initiatives.
(video not available)
by Karalee Oliver, Community Navigator
Lara Morris, Director of Organizational Strategy and Renewal
---